The Chulalongkorn University and the International Road Assessment Programme (iRAP) have signed a Centre of Excellence agreement today, which will support the development of road infrastructure safety in Thailand as well as internationally.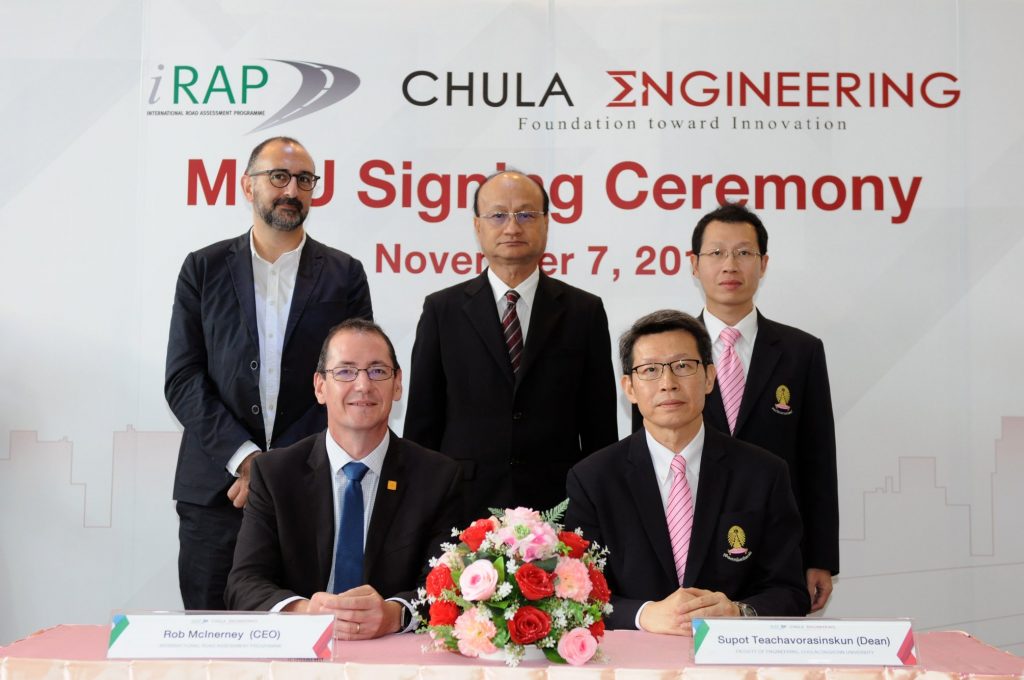 Speaking from the Safety 2018 Conference in Bangkok, Associate Dean of the Faculty of Engineering, Associate Professor Kasem Choocharukul said we are delighted to join with iRAP's nine Centres of Excellence world-wide to provide road infrastructure safety technical leadership.
"As a Centre of Excellence, Chulalongkorn University will focus on building local capacity for high quality risk mapping, star rating and safer road investment planning assessments across Thailand.  We will also work in partnership with the Ministry of Transport, Department of Highways, Department of Rural Roads, Office of Transport and Traffic Policy and Planning, the University and other key stakeholders to build a locally led ThaiRAP programme that will save lives and serious injuries across the country".
"This partnership with iRAP will build on our Road Assessment Programme experience made possible through the Bloomberg Philanthropies supported BIGRS partnership with the World Bank-GRSF and iRAP.  The links with iRAP's partner network across more than 90 countries worldwide will ensure we can accelerate progress toward the achievement of the UN Targets and eliminate high-risk roads across the country," Professor Choocharukul said.
Road Infrastructure Star Rating assessments are already informing safer road designs and upgrade projects in Thailand, including assessments with the Department of Highways, Department of Rural Roads and Bangkok Metropolitan Administration and detailed training is already building local capacity for the future.
iRAP Chief Executive Officer Rob McInerney said addressing the level of death and injury on roads in Thailand is a priority for the country and the world.  The World Health Organisation reports that Thailand has the second highest road traffic fatality rate in the world with an annual estimate of over 24,000 deaths or 66 deaths every day. Pedestrians, cyclists and motorcyclists account for 83% of road fatalities in Thailand and road crashes cost Thailand an estimated 3 to 5 % of its GDP (WHO, 2018).
"The expertise of Chulalongkorn University and other local partners in building a successful ThaiRAP programme can help reduce death and injury across the country.  In particular the elimination of 1 and 2-star roads for pedestrians, cyclists and motorcyclists is a priority. Meeting the UN Global Road Safety Target to achieve more than 75% of travel on 3-star or better roads for all road users in Thailand by 2030 will reduce death and injury across the country by more than a third.  Importantly iRAP estimates there will be at least ฿34 of benefits for every ฿1 invested" Mr McInerney said. 
"Chulalongkorn University has a 101 year history as Thailand's national university and is well placed to be a Centre of Excellence having demonstrated distinction in road safety engineering and focused research activities for the public good.  Local innovation and expertise in providing evidence-based solutions for vulnerable road users will save lives in Thailand and will benefit all of the iRAP partners around the world."
"We look forward to working with Chulalongkorn University as well as the Thai Government, mobility clubs, development banks and local road safety stakeholders to build a great ThaiRAP programme and save lives across the country," Mr McInerney said.
Other iRAP Centres of Excellence include ARRB Group in Australia, Instituto Mexicano del Transporte (IMT), Labtrans in Brazil, the Korea Transport Institute (KOTI), Malaysian Institute of Road Safety Research (MIROS), MRIGlobal based in the USA, TRL in the United Kingdom,  and SWOV in the Netherlands.
iRAP is a Global Charity which provides tools and training to help governments, mobility clubs, funding agencies, development banks, research institutes and other non-government organisations in more than 90 countries to help make their roads safer.
Star Ratings are based on road inspection data and provide a simple and objective measure of the level of safety which is 'built-in' to the road for vehicle occupants, motorcyclists, bicyclists and pedestrians. Five-star roads are the safest while one-star roads are the least safe. 3-star or better is the goal standard.
For further information on the current situation of Thailand's roads, the road attributes that matter to mitigate risk, and the business case for safer roads, visit the Vaccines for Roads Big Data Tool.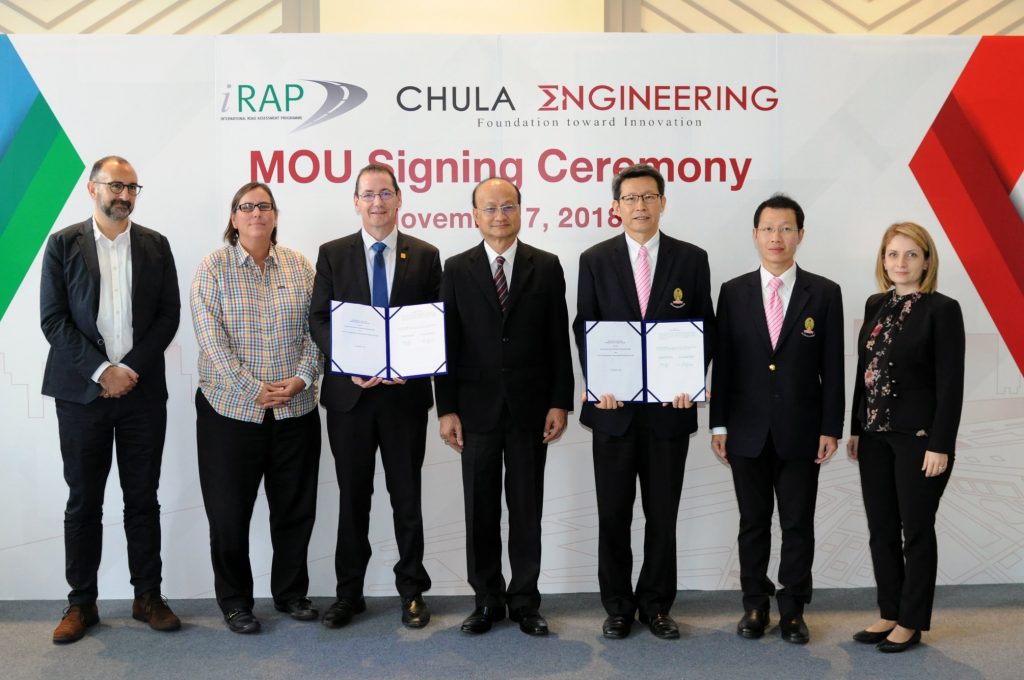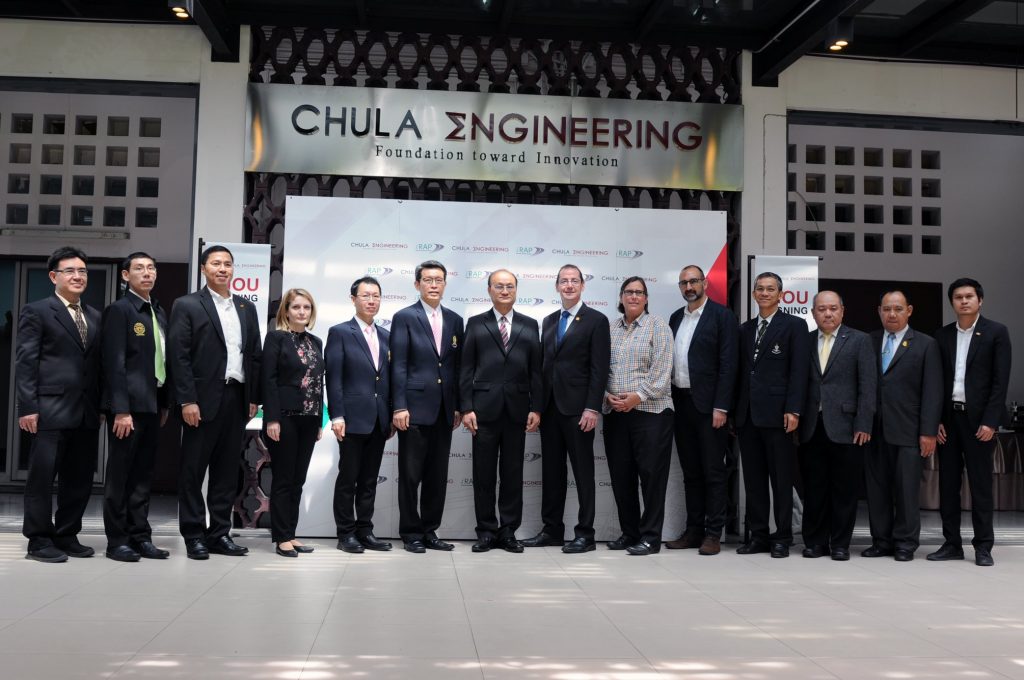 Media enquiries to:
Judy Williams, Global Programme Manager, iRAP
email : judy.williams@irap.org, tel +61 400 782 20
Associate Prof Kasem Choocharukul, PhD, Faculty of Engineering, Chulalongkorn University
email : kasem.choo@chula.ac.th, tel +66 2218 6309