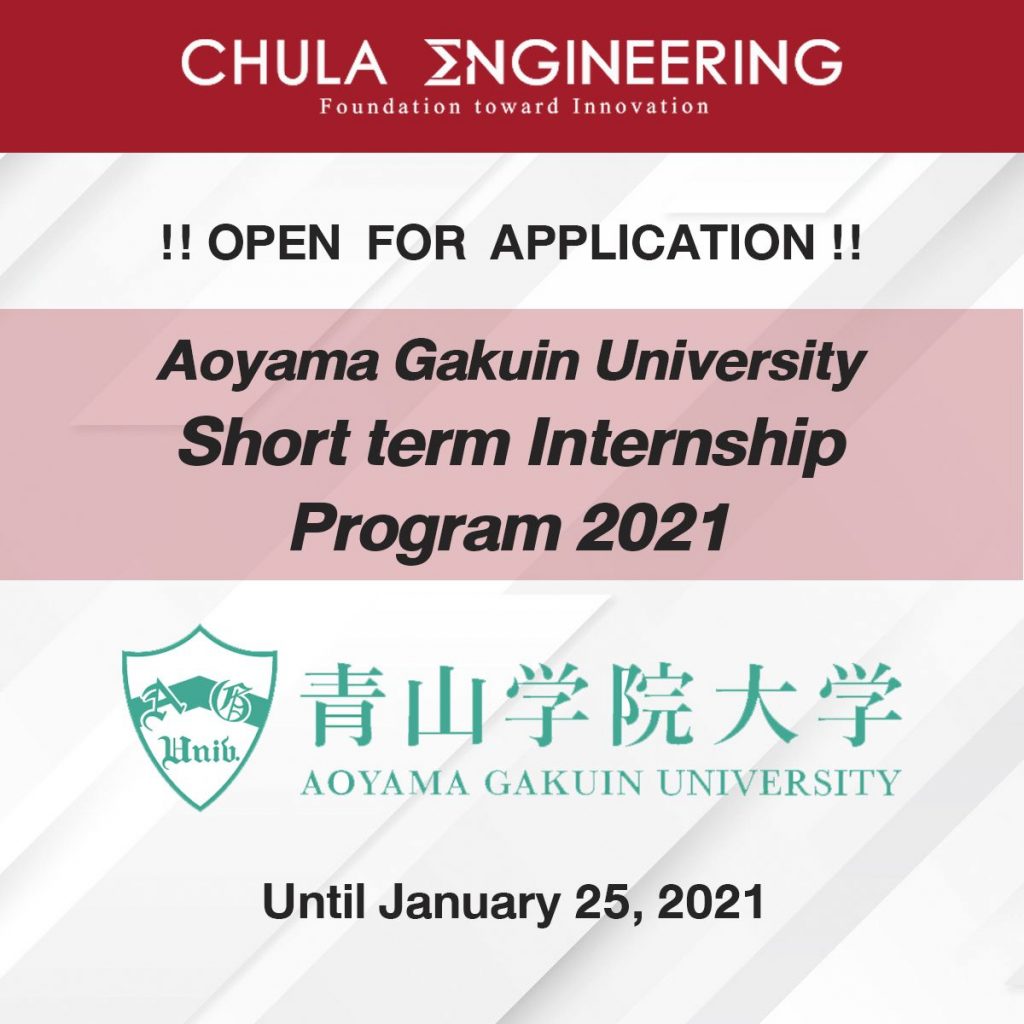 We would like to make an announcement on "AGU CSE Short Term Internship Program 2021" organized by College of Science and Engineering of Aoyama Gakuin University. The program provides participants an opportunity to conduct hands-on research project under the guidance of a faculty member at their assigned research laboratory.
The period of the program is 8 weeks between June 1 to July 31, 2021. Those who complete the program will receive a certificate.
Application:
Post graduate or final-year undergraduate students are eligible to apply. Up to 16 students will be selected. The application form and detail of the program can be downloaded from the following link: https://drive.google.com/drive/folders/1HLqfvfw7I5sXoJQ29mbusSBnS8Ga2Ofc?usp=sharing
Please submit your application via email to international.affairs.eng@gmail.com before Sunday 25th January 2021. The announcement of selected candidates will be notified within February.
Additional Info:
Selected candidates are required to purchase their air-tickets to/from Japan at their own expense and be responsible for their own daily expense. For the accommodation, AGU will provide the dormitory nearby the university campus.
!!! Kindly be informed that the program may have to be shortened, postponed, or totally cancelled due to the unpredictable spread of COVID-19 !!!
For further information, please contact the Office of International Affairs, Faculty of Engineering Tel. 02-218-6360 or via e-mail: international.affairs.eng@gmail.com