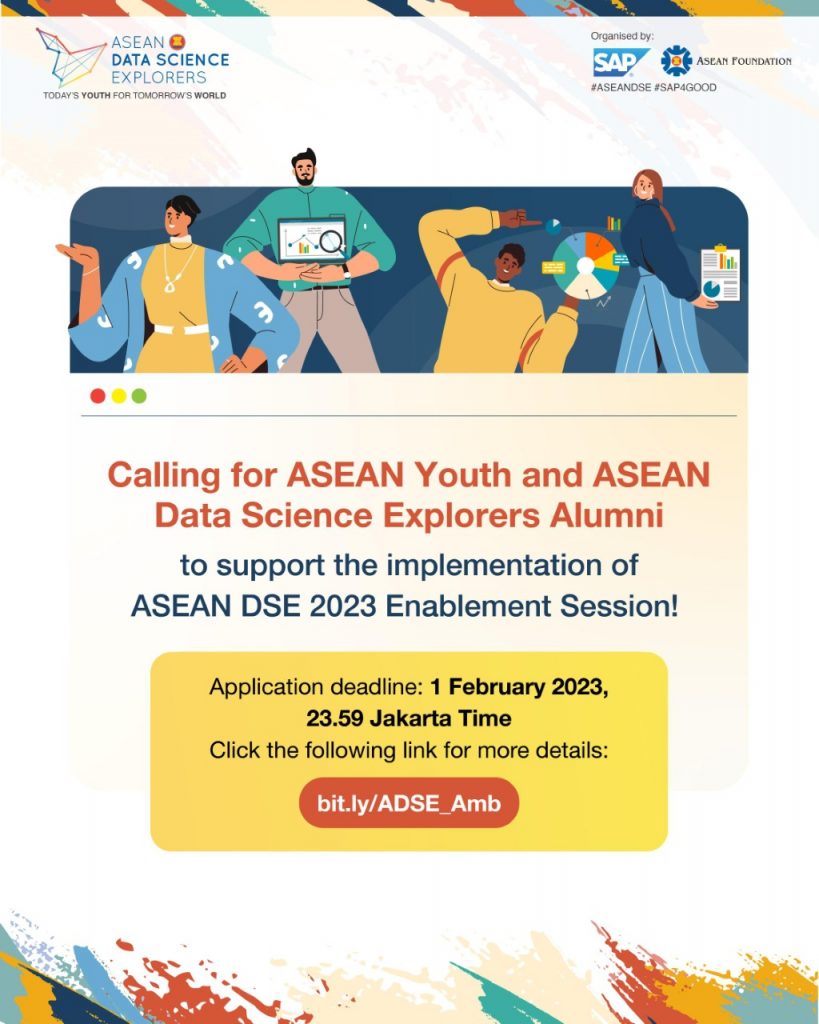 Call for applications for the ASEAN DSE ambassador.
A selected ambassador will be hired by the ASEAN Foundation and provided with remuneration.
ASEAN Foundation is an organisation from and for the people of ASEAN. Through various projects under the thematic areas of Arts and Culture, Community Building, Education and Media, the ASEAN Foundation empowers the people of ASEAN to contribute to the building of the ASEAN Community.
Click for more details: https://www.aseanfoundation.org/