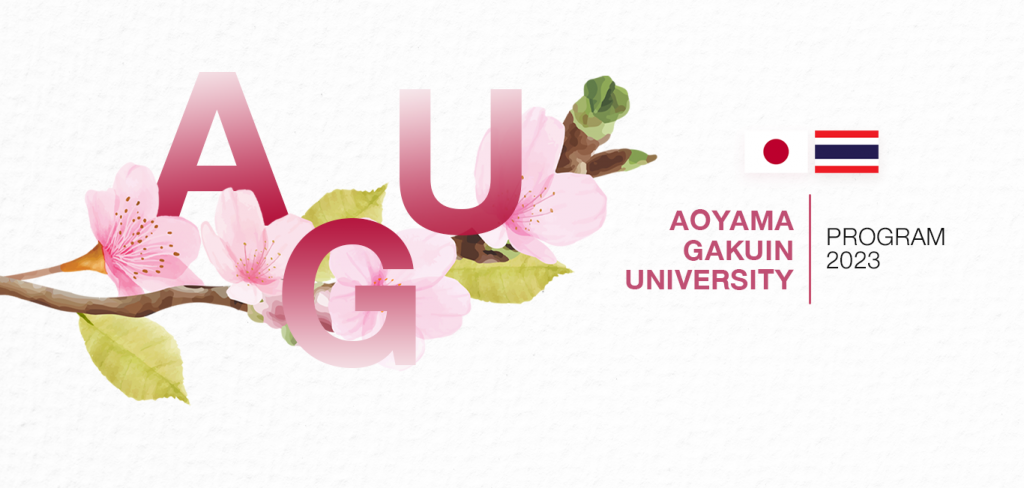 During March 12-25, 2023 – Aoyama Gakuin University (AGU), Japan, and Chula Engineering organized the students' short-term exchange program, so-called "AGU Program 2023". The program brought together Japanese students from AGU and Thai students from Chula Engineering for a unique cultural experience to promote friendship, cultural understanding, and international cooperation.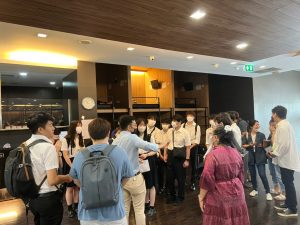 The exchange program allowed students from Aoyama Gakuin University to study at Chula Engineering, experience campus life, and participate in cultural activities. The program provided an opportunity for all students to learn about the culture, language, and customs of their Thai and Japanese counterparts, gain valuable insights into their respective fields of study, and develop lifelong friendships.
The program enabled our students to experience the rich culture and academic excellence of Chula Engineering while building lasting relationships with their Thai buddies. We believe this program created a bridge of understanding and friendship between the two nations.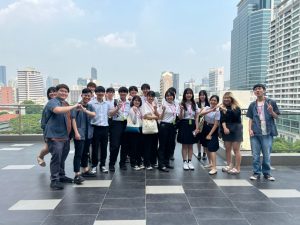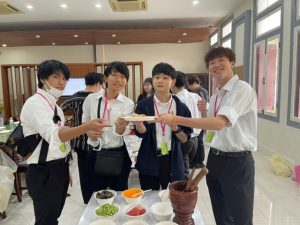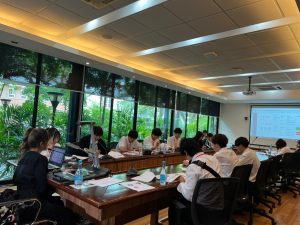 The exchange program was run from March 12 to 25, 2023, and involved 12 students from AGU and 14 students from Chula Engineering. Participants were selected based on their academic achievements, language proficiency, and willingness to learn and engage with their counterparts.
The program started with the opening ceremony on March 12, 2023. Prof. Supot Teachavorasinskun, D.Eng. (Dean of Chula Engineering), gave a welcome speech, followed by Prof. Tawatchai Charinpanitkul, D.Eng. (Associate Dean for Academic Affairs) gave an opening speech. Then, Assoc. Prof. Natt Leelawat, D.Eng. (Assist Dean for Communications and International Affairs), introduced the Faculty of Engineering and the program. The participants included Prof. David W. Reedy (Associate Director of International Center, AGU), AGU students, and Chula Engineering students. After that, there was a faculty tour which the participants walked together to see the atmosphere of Chula Engineering.
The program included activities such as Thai language Classes, Thai Cooking Class, field trips, and Evening Tours almost every day, all aimed at providing participants with a well-rounded cultural and academic experience. In addition, participants had the opportunity to visit famous tourist attractions and experience local cuisine.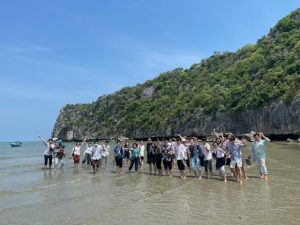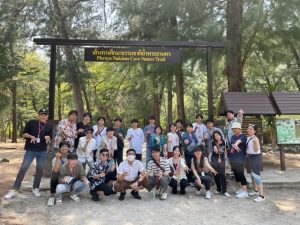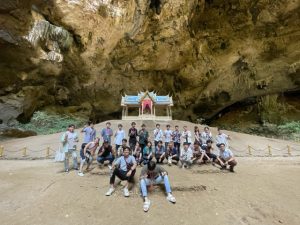 "We are delighted to partner with AGU in this student exchange program," said Prof. Supot Teachavorasinskun, D.Eng., Dean of Chula Engineering. "Our program provided a unique opportunity for our students to learn about Japanese culture, improve their language skills, and gain valuable insights into their fields of study. We are confident that this program will foster a strong bond between our two universities and our two nations."